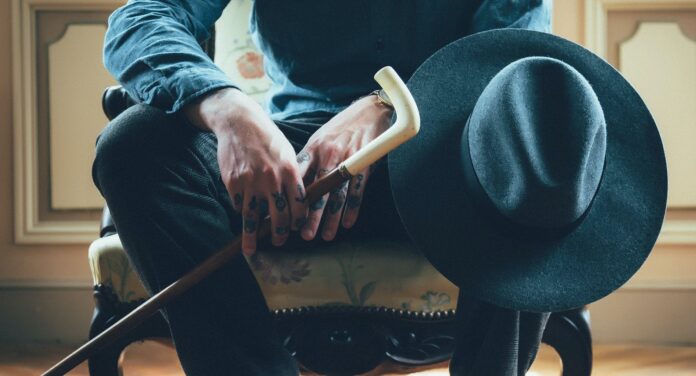 Looking for text-based online mafia games? Want to be a crime boss like the Godfather and/or climb your way up a criminal organization? then you are in the right place.
Mafia games allow users to role-play various crime roles and climb their way up a crime organization's ladder to become the leader of their respective crime organizations.
The following is a list of the most active text-based online mafia games you can find on the web.
MTR is a true old-school mafia-themed MMORPG, mug fight steal your way to the top, Have you got what it takes?
Prison Struggle is an MMORPG that will take you through the life of a real prison inmate. You will have to earn your reputation from the inside while keeping activities on the outside flowing, a necessity if you are going to be able to restart your life after your release.
In The Mafia – Multiplayer RPG Mafia Game
InTheMafia.com is a free multiplayer mafia role-playing game. Experience life in the prohibition era Mafia when you fill the suit of an aspiring young mobster rising through the ranks of La Cosa Nostra.
What you become is entirely up to you–a feared hitman whackin' snitches, a hijacker with warehouses full of swag, a pimp, a smooth-talking con-man, a drug kingpin, an honorable soldier, or maybe you'll make it to the top and become a Legendary Godfather.
Hustlin Mobsters is a free mafia browser game that also requires strategy. The game offers you an opportunity to hire people to work for you such as hustlers, bootleggers, punks etc. You can use your workers to produce dope, fake money, coke or alcohol. Visit market if you want to buy/sell narcotics, limo or weapons. You can search for other gangsters and attack mafiosos who live in the same city as you. If you need more protection, you can hire hitmen, bodyguards and thugs.
Ever wanted to do Crimes? Steal? Kill? Become a mafia ruler? Well Mafia Rules is the place you can do all that and much more with this fun and exciting browser based text game! The best part is – You can do it all playing Mafia Rules! Your job, is to rank to the highest, get as much money as you need and do whatever you can to be the very best.
While playing Mafia.org you have a chance to enter a cruel underworld of gangsters and godfathers. Create a character and start committing crimes such as mugging and petty crimes. Once in a while you can take a look at players who are in jail and help them. The game offers you a variety of games where you can either win or lose your money. You can hire bodyguards, travel to other locations, use bank services, apply for a business license and start running your own company.
MobstarGame is a free mafia-themed MMORPG where you could become the godfather. Commit minor crimes like robbing an old lady or stealing a jacket. As you progress, you can unlock more difficult crimes. Accept a mission, complete the required tasks and win rewards. Add skill points to take more damage, create more resources, construct real estate faster, increase your power and much more. Apply for a crew, gamble in casino and earn achievements. Some features are only available for a paid account which can be purchased in the Mobshop. Explore the underworld and become the most respected gangster in MobstarGame.
Assault Online is about competing and working with other players. You can start a clan, help each other out or attack each other and grab more land. Or even attack others with your clan, the choice is yours. Attacking is limited with Morale and turns. You can explore Land or sell it. Start researching to get more money or to get better at attacking, shipping etc. Manage your buildings, units, missiles and satellites. Use marketplace to sell or buy items, use forum to look up information.
The Crims is a free online role-playing game. The game takes place in CrimCity where you can meet gangsters, criminals, and many other people. The idea of this game is to gain respect. Respect is very important because a winner is a player who has got the most respect. Buy weapons so you could protect yourself and rob others. Enjoy nightlife or be a dealer. There are many choices in this game.
Kickass-warriors is a free browser-based text game that allows you to get involved with criminal life. Apply for a job by looking at the required level and daily income. Take a look at the crime list where you can see how much nerve each crime requires and how much experience and money you earn. By committing truly difficult crimes you can also receive points. In casino you can play dice, 5050 cash, 5050 points, ticket lottery, slots and points slots.
CAC Mafia Life is a mafia browser game where you start as a thief. Your aim is to become the most respected thug. Commit crimes such as stealing a minivan, mugging a homeless person, robbing a bank, kidnapping an actress and breaking into a car. You can manage your own Drug Empire by creating meth and growing weed. Create a gang to terrorize the streets of CAC. You can take classes such as drivers education, basic word processing, DIY car audio installation, basic computers and more. Search the streets, train stats in the gym, buy a car, get a job and play some lottery.
Mafia Omerta is an online mafia game. Visit the black market to buy guns, drugs, explosives, vehicles and scrap items. In the store you can purchase beat weapons such as shovel, brass knuckles, lead pipe, steel chain, sledgehammer and baseball bat. In the store you can also spend Omerta points to buy punching bag, dictionary, business plan, law degree, and so forth. Take a look at the job list and do different jobs to increase your strength and earn money. You can choose between smaller and bigger jobs. You get one Omerta point by completing every small job. In casino you can buy chips and play blackjack.
MafiaDEN – Massive Multiplayer Online Text Based RPG
Battle other gangsters and become the King of the Den. Build your character, protect your territory and work your way to the top. Free to Play – Fun & Interactive. The game is very active and can have a total of over 3,558 players.
Torn is a text-based online RPG set in Torn City, a dark, murky underworld where only the sharpest survive. In Torn City you can be anyone and do anything. Build your character to infinite strengths and play it your way.
Torn City is a massively multiplayer game with thousands of active players around the world. Join them, attack them, befriend them, marry them, trade with them, compete with them. Whatever you do – Do it now!
MafiaShot – Online RPG game – Free text based games
MafiaShot is the successor Eurogangster, which was insanely popular about 10 years ago. The game is back, with a different name, but the same POWER! MafiaShot is dark, gore and ruthless. Start doing crimes and work your way up to stealing cars, organized crimes and police chases. Start lifting weights and eliminate your competition. Start a gang or join a an existing one to get connected with other players – this game is all about being social and active in the community. Start your own bullet factory to get some cash flowing.
Ultimate Assassins – Text Based Mafia Game MMORPG Free to Play
Ultimate Assassins is a persistent Text Based Mafia MMORPG. Rank against other players with the same goal in mind, to reach the TOP! Become powerful, rich, and eliminate other players.
In the beginning, you can start off by doing GTA (steal cars), Chase (outrun the cops), Petty Thefts, Missions, and more for some easy cash.
As you progress through the ranks within the game, you will earn bullets and unlock more features for each time that you rank up past rank Hitman (10/24). Be careful though as it can all be lost when you get assassinated by other players, so watch out!
The more you advance, the harder you are to kill, making it easier for you to assassinate others.
"I assure you, there has been NO mistake." the man behind you growls into your ear as he presses the cold steel of the .45 deeper into the crown of your skull.
"The money, I'm sorry… It was the money!" you cry back in a humiliating attempt at saving your own life.
Several hours later, you are found by police with urine-soaked pants and a 50 dollar bill stuffed firmly into the back of your throat.
You didn't live. 
Originally popular on Myspace, This game allows players to role-play a life of crime with weapons, territories, hit lists and more.
Omerta International – A text based RPG mafia game online for PC
Omerta is a text-based game RPG. The Godfather of Mafia games online, commit crimes to earn money and experience for your family, right in your browser.
Can you prove your strength in the cutthroat world of mafia wars? Compete against millions of registered mobsters for free and be a cunning, sharp-minded gangster. Go on an exciting journey with friends by building up your empire to defeat rival gangs that oppose all odds; this is one dangerous adventure! Become The Mafia Boss and dominate. Join now and take part in this awesome multiplayer adventure – it's fun as well as challenging!
Mafia.gg is an online, text-based version of the classic party game Mafia. Each player is secretly assigned a role aligned with either the town or the mafia. The mafia eliminates one town member per night, and act like innocent town members during the day. The town must combine their wits and eliminate the true mafia before they're outnumbered!
It only takes a few seconds to get started. Sign up now for an absolutely free account!
[td_smart_list_end]
We may earn a commission for purchases using our links. Learn more.